STAINLESS STEEL CHEESE HEAD SCREW / SLOTTED CHEESE HEAD SCREW
| | |
| --- | --- |
| Material | Stainless Steel |
| Grade | SS202 , A2 (SS304) , A4 (SS316) |
| Standard | Metric  : DIN 84 , Inch : BS 450 |
| Size | M3 – M10 , 1/8" – 3/8" |
| Length | 10mm – 100mm , 1/4" – 4" |
The best quality of these Stainless Steel Cheese Head Screw in India is provided by our company and a very wide range of these cheese head screws is manufactured and supplied by our company at an exclusive price.The entire range is manufactured using the stainless steels and its alloys, they are also available in different size variants.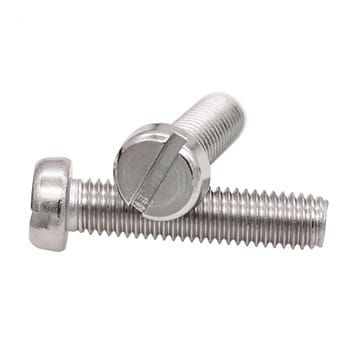 STAINLESS STEEL CROSS RECESSED RAISED COUNTERSUNK HEAD SCREW
| | |
| --- | --- |
| Material | Stainless Steel |
| Grade | A2 (SS304) , A4 (SS316) |
| Standard | DIN 966 |
| Size | M3 – M8 |
| Length | 8mm – 100mm |
We are the chief Stainless Steel Cross Recessed Raised Countersunk Head Screw manufacturer and supplier in India. A very wide range of these cross recesses raised countersunk head screw is provided by the PGS fastener that are of the premium quality.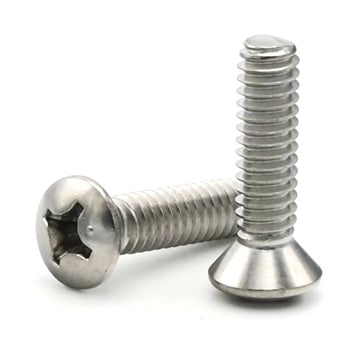 STAINLESS STEEL CSK PHILLIPS MACHINE SCREW
| | |
| --- | --- |
| Material | Stainless Steel |
| Grade | SS202 , A2 (SS304) , A4 (SS316) |
| Standard | DIN 965 |
| Size | M2 – M10 , 1/8" – 3/8" |
| Length | 4mm – 100mm , ¼" – 4" |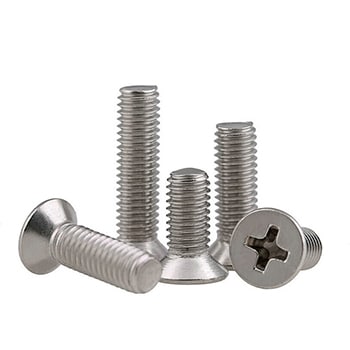 STAINLESS STEEL CSK SLOTTED MACHINE SCREW
| | |
| --- | --- |
| Material | Stainless Steel |
| Grade | SS202 , A2 (SS304) , A4 (SS316) |
| Standard | Metric  : DIN 963 , Inch : BS 240 |
| Size | M2 – M16 , 1/8" – 1/2" |
| Length | 4mm – 100mm , 1/4" – 4" |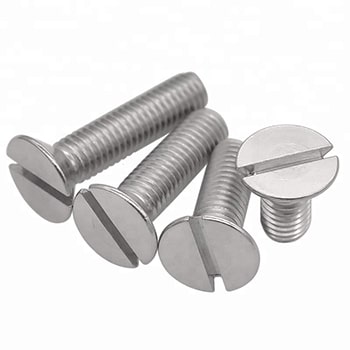 STAINLESS STEEL HEX PHILLIPS HEAD MACHINE SCREW
| | |
| --- | --- |
| Material | Stainless Steel |
| Grade | A2 (SS304) , A4 (SS316) |
| Size | M3 – M8 |
| Length | 8mm – 50mm |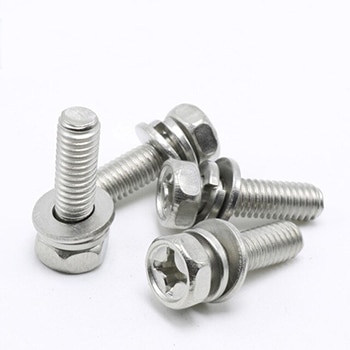 STAINLESS STEEL PAN PHILLIPS MACHINE SCREW
| | |
| --- | --- |
| Material | Stainless Steel |
| Grade | SS202 , A2 (SS304) , A4 (SS316) |
| Standard | DIN 7985 |
| Size | M2 – M10, 1/8″ – 3/8″ |
| Length | 4mm-100mm, 1/4" – 3″ |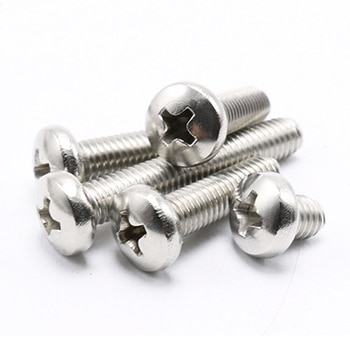 STAINLESS STEEL PAN PHILLIPS WASHER HEAD MACHINE SCREW
| | |
| --- | --- |
| Material | Stainless Steel |
| Grade | SS202 , A2 (SS304) , A4 (SS316) |
| Size | M3 – M6 |
| Length | 8mm – 50mm |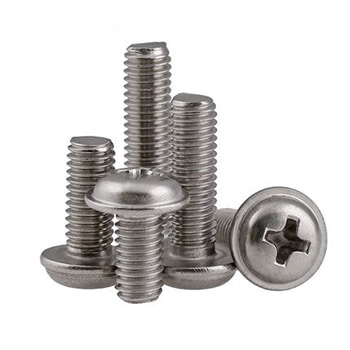 STAINLESS STEEL ROUND HEAD SLOTTED MACHINE SCREW
| | |
| --- | --- |
| Material | Stainless Steel |
| Grade | SS202 , A2 (SS304) , A4 (SS316) |
| Standard | Metric : DIN 85 , Inch : BS 450 |
| Size | M3 – M12 , 1/8" – 1/2" |
| Length | 8mm – 100mm , 1/4" – 4" |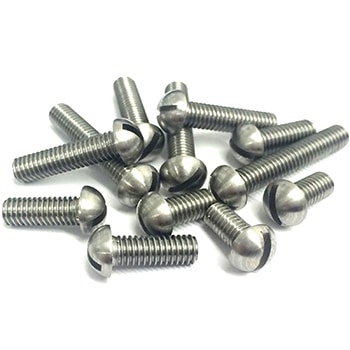 STAINLESS STEEL SLOTTED PAN HEAD MACHINE SCREW
| | |
| --- | --- |
| Material | Stainless Steel |
| Grade | SS202 , A2 (SS304) , A4 (SS316) |
| Standard | Metric : DIN 85 , Inch : BS 450 |
| Size | M3 – M12 , 1/8" – 1/2" |
| Length | 8mm – 100mm , 1/4" – 4" |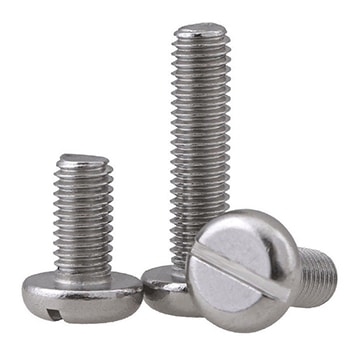 STAINLESS STEEL SLOTTED RAISED COUNTERSUNK OVAL HEAD SCREW
| | |
| --- | --- |
| Material | Stainless Steel |
| Grade | A2 (SS304) , A4 (SS316) |
| Standard | DIN 964 |
| Size | M3 – M8 |
| Length | 10mm – 100mm |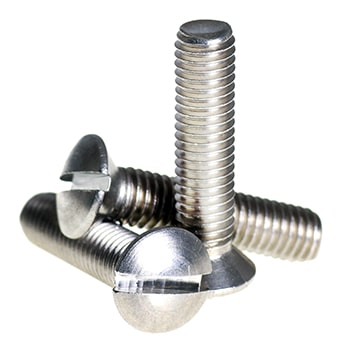 STAINLESS STEEL TORX HEAD (6-LOBE) MACHINE SCREW
| | |
| --- | --- |
| Material | Stainless Steel |
| Grade | A2 (SS304) , A4 (SS316) |
| Size | M5 – M8 |
| Length | 10mm – 50mm |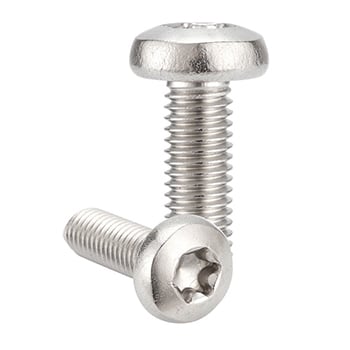 STAINLESS STEEL TRUSS HEAD MACHINE SCREW
| | |
| --- | --- |
| Material | Stainless Steel |
| Grade | A2 (SS304) , A4 (SS316) |
| Size | M5 – M8 |
| Length | 10mm – 50mm |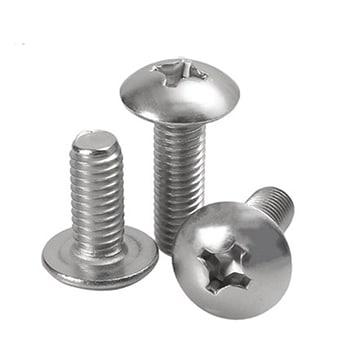 Keytag:- Stainless Steel Machine Screw,stainless steel machine screws and nuts, stainless steel machine screws canada,stainless steel machine screw kit,stainless steel machine screw set , stainless steel machine screw sizes, black stainless steel machine screws,stainless steel machine screws lowes, stainless steel vs machine screws, stainless steel machine screw manufacturers and Exportera in India